Optical Data transmission system for Mikro robots ODeM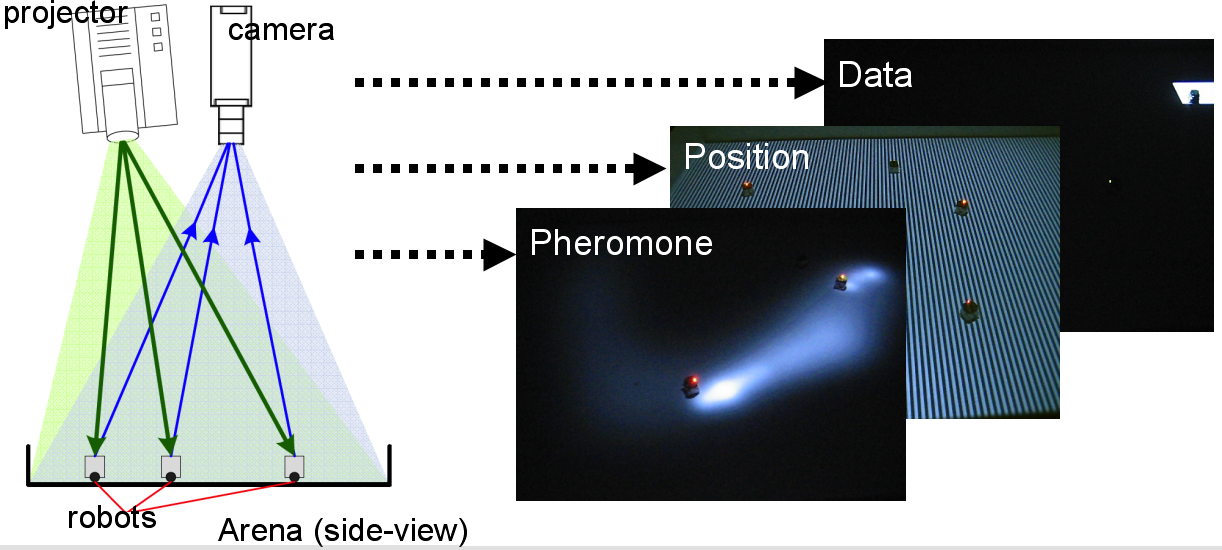 This upper-exention board allows determining the robot position/rotation in global coordinate system with accuracy of a few mm (required beamer on the top of robot-arena and software for beamer control). It requires specific sensor/LED system on the extention board. It also allows to detect and follow up to three projected light gradients. Programming all Jasmine robots via the beamer at one time will also be possible. This board is destined to work with external light sources in biologically-motivated experiments with e.g. light pheromone. It uses ATMega168 microcontroller.
The second prototype for the board is up and working. It is designed for Jasmine V2 and V3.
| | |
| --- | --- |
| Jasmine II | Jasmine III |
| | |
The ODeM board will be equipped with four different coloured LEDs, to give feedback via a camera to the beamer, for either recording the positions of the robots or for laying down virtual optical pheromones. Additionally there are three small LEDs to display the robot's status.
The board is additionally equipped with a 64KByte memory brick accessible via the TWI connection.
Jasmine II

TOP

BOTTOM

Jasmine III

TOP

BOTTOM
ODeM V3 Schematics